Oracle is a relational database management system, it's previously called as Oracle Database. This framework helps to user access the data objects directly through SQL. Oracle is a fully flexible and scalable relational database architecture and used by enterprises manage and access the data across wide and local area network. Oracle Database helps to network component communicate with across the network. So Oracle is a best way to store datas and manage applications in cost effective.  There are four editions of the Oracle Database.
Enterprise Edition.
Standard Edition.
Express Edition.
Oracle Lite.
Oracle Training in Tambaram Chennai :
Training in Tambaram is one of the best Oracle Training Institutes in Tambaram Chennai. We are focusing Placement based hands-on training for Oracle Course. Our Oracle Trainers are taking the classes from basic level to Advanced Level. Our Students can get the job easily in MNC companies in Chennai once complete their Oracle Classes. Our Oracle Course content and syllabus are revised monthly once by our experienced trainers. Our training syllabus is designed for fulfilled to our student's needs. So, you can get the up to date technical knowledge in Oracle field. Our 6+ years of experienced trainers are working hard to improve their student knowledge and helps to attend the interviews confidently.
Our Training center offering Oracle Training in various places around the Chennai. We are providing well infrastructure with fully equipped lab facilities to our students. We pay more attention to the needs of our students. Already we have trained more than 200+ Students in Chennai with placement. Oracle Training timing scheduled on weekday classes, Weekend classes, Evening classes and Fast track classes. Our Oracle Course fees is based on student's requirement and value for money. After completing Oracle Classes, providing free resume building classes, Aptitude classes, Mockup Interview Sessions.
Our Oracle Course syllabus covering some important topics like Oracle Introduction, SQL SELECT Statement, Restrict and sort data, SET Operators, Data Manipulation Statement, Schema Objects, Use of DDL Statements to create and manage tables, Oracle real-time project and Oracle placement training in Chennai.
Our Oracle Trainer Profile
Mr. Dinesh Jeganathan work as an Oracle Consultant & Instructor, He has over 11 years of Oracle Implementation experience and recognized expert in Oracle data warehouse technologies, advanced analytics and Oracle data mining.  Mr. Dinesh specializes in Oracle Discoverer, Oracle OLAP and Oracle Data Warehouse Builder.
He is also been as Senior Instructor of Oracle University and provided 120 Corporate trainings, trained 2500 corporate & fresher employees. He is an Oracle Certified Master (OCM). Expertised with RAC, Data Guard, ASM, Oracle Exadata, RMAN, Oracle Performance Tuning, Streams, Security & more.
He is among few of the Oracle Certified Master (OCM's) in the World to achieve below certifications in his area of research.

Oracle Certified Professional (OCP) 9i
Oracle Certified Professional (OCP) 10g
Oracle Certified Professional (OCP) 11g
Oracle 10g Certified RAC Expert
Oracle 10g Certified Master (OCM)
Oracle 11g Exadata Certified Implementation Specialist

Talk to the Oracle Trainer @ +91-89399 15577 
Our Oracle Certification Training in Tambaram, Chennai
Greens Technology is the best OCA / OCP Training institutes in Chennai with in-depth Oracle Exam preparation towards Oracle 10g, Oracle 11g, Oracle 12c Certification.
Oracle Developer Certification Training in Tambaram
1Z0-061

 Oracle Database 12c: SQL Fundamentals

1Z0-047

 Oracle Database SQL Expert

1Z0-117

 Oracle Database 11g Release 2: SQL Tuning

1Z0-051

 Oracle Database 11g: SQL Fundamentals I

1Z0-147

 Program with PL/SQL

1Z0-144

 Oracle Database 11g: Program with PL/SQL
Oracle Database Administrators Certification Training in Tambaram
1Z0-062

 Oracle Database 12c: Installation and Administration

1Z0-063

 Oracle Database 12c: Advanced Administration

1Z0-051

 Oracle Database 11g: SQL Fundamentals I

1Z0-052

 Oracle Database 11g: Administration I

1Z0-053

 Oracle Database 11g: Administration II
Oracle Database 10g: Real Application Clusters (RAC) Administrator Certified Expert Training in Tambaram
1Z0-048

 Oracle Database 10g R2: Real Application Clusters for Administrators
Oracle Job Openings in Chennai:
 Oracle Job Description:
Oracle Developers are responsible for designing and managing some areas of spectrum of Oracle.
Performing trial runs of software applications.
Preparing workflow chart for Software applications.
Design, develop, service, and tune database solutions.
Establishing and maintaining security and integrity controls.
Investigate and resolve database alerts, performance, and availability, escalating issues as appropriate.
 Oracle Salaries in Chennai:
According to payscale website, Oracle Salary Package starts from ₹ 2,97,707 per year for Oracle Developer to ₹ 5,45,000 for Senior Oracle Developer in Chennai.
Oracle Training in Chennai Syllabus
Oracle SQL Training Syllabus
Introduction
Describe the features of Oracle Database 12c
Describe the salient features of Oracle Cloud 12c
Explain the theoretical and physical aspects of a relational database
Describe Oracle servers implementation of RDBMS and object relational database management system (ORDBMS)
1. Basic DATABASE Concept and SQL
Basic history of database concept: DBMS, RDBMS, ORDBMS
Advantage of ORACLE database and version information
Interface tools usage: sqlplus, isqlplus, sqldeveloper, Toad
SQL Language overview : DQL, DML, DDL, DCL, TCL
What is the usage of ANSI standard.
SELECT Command – Column Alias Rules, String data,
Concatenations with various data
Null Value handling with number and characters,
Arithmetic Operator
Concatenation Operator,
Eliminating Duplicate Rows
2. Restricting and Sorting Data
WHERE Clause – Character Strings and Dates, number
General Comparison Conditions = > >= < <= <>
Other Comparison BETWEEN , IN , LIKE , NULL
Logical Conditions AND OR NOT
ORDER BY Clause, Sorting by Column Alias , Column Position, Multiple Columns
3. Single-Row Functions
Character Functions: UPPER, LOWER, INITCAP, LENGTH, SUBSTR, INSTR, LPAD, RPAD, CONCAT, LTRIM, RTRIM, TRIM, REPLACE, TRANSLATE, REVERSE
Number Functions: ROUND, TRUNC, MOD, POWER, CEIL , FLOOR, ABS
Dates Functions: SYSDATE, MONTHS_BETWEEN, NEXT_DAY, LAST_DAY, ADD_MONTHS, ROUND, TRUNC, Arithmetic on Date
Conversion Functions: Implicit Data-Type Conversion & Explicit Data-Type Conversion, TO_CHAR ,TO_NUMBER ,TO_DATE
General Functions: NVL , NVL2 , NULLIF, COALESCE
CASE Expression, DECODE
Nested function with real-time usage
4. JOINS
EQUI JOIN / SIMPLE JOIN / NORMAL JOIN
ANSI JOIN, LEFT OUTER, RIGHT OUTER, FULL OUTER
NATURAL JOIN, NATURAL OUTER JOINS
INNER JOIN, JOIN … USING clause, JOIN … ON clause,
CROSS JOIN, NON-EQUI JOIN, SELF JOIN
ORACLE STANDARD OUTER JOINS.
Multi table Joins, Complex Joins How to simplified complex joins.
5. Multi-row Functions
Group Functions Rules, SUM, MIN, MAX, COUNT, AVG
Creating Groups of Data: GROUP BY Clause
Filtering Group Results: The HAVING Clause
6. Sub-queries
Single-Row Subqueries- Rules, Operators : = > >= < <= <>
Null Values in a Subquery
Multi-Row Subqueries- Rules, Operators : IN, ANY , ALL
7. Reporting data using interface commands
pagesize, linesize , column heading , column format , colsep
tTitle , bTitle , break on column, spool , CSV file generation, Text file generation
8. Data Manipulation Language DML and Transaction Control Language TCL
DML : INSERT, UPDATE, DELETE, MERGE
TCL : COMMIT, ROLLBACK, SAVEPOINT
9. Data Definition Language – DDL
DDL : CREATE, ALTER, RENAME, DROP, TRUNCATE
DEFAULT OPTION.
Constrain table copy
10. Constraints
NOT NULL, UNIQUE, PRIMARY KEY, FOREIGN KEY, CHECK
Column Level Constraint, Table Level Constraint Naming constraints and usage
Adding a Constraint, Dropping a Constraint,
Disabling Constraints, Enabling Constraints
Validating Constraints
11. Views
Simple Views and Complex Views , Create, Drop, Source Code
Rules for Performing DML Operations on a View
WITH CHECK OPTION , WITH READ ONLY
Inline Views
Materialized View , Create, Refresh, Drop – Usage
12. Other Database Objects
Sequence- NEXTVAL and CURRVAL
Index – When to Create an Index, When Not to Create an Index.
Synonyms
13. DCL COMMANDS
Creating Users
Granting / Revoking Privileges
Creating and Granting Privileges to a Role
14. Dictionary Tables
Tables, Views, Synonyms, Index, Sequence, Constrains, Source and other Dictionary
15. SET Operators
UNION ,
UNION ALL ,
INTERSECT ,
MINUS
16. Advanced Date-time Functions
TIME ZONES ,
SYSDATE, SYSTIMESTAMP,
CURRENT_DATE , CURRENT_TIMESTAMP
SESSIONTIMEZONE ,
Storing time zone data in Table
EXTRACT ,
TO_YMINTERVAL
17. Advanced GROUP BY Clause
Group by with ROLLUP,
Group by with CUBE,
GROUPING SETS
18. Advanced Subqueries
Pairwise Comparison Subquery ,
Nonpairwise Comparison Subquery
Correlated Subqueries,
Correlated UPDATE,
Correlated DELETE
EXISTS , NOT EXISTS Operator
19. Hierarchical Retrieval
Walking the Tree: From the Bottom Up , From the Top Down
LEVEL Pseudo column,
Connect by prior,
20. Multi-table Insert
Unconditional INSERT ALL
Conditional INSERT ALL
Conditional FIRST INSERT
21. DATA LOADER
SQLLDR Loading CSV file / Flat file into ORACLE table.
22. Analytic Functions
WM_CONCAT, LAG, LEAD, RANK, DENSE_RANK
Query_by partition_clause with sum, min, max, avg, count,
order_by_clause with sum, min, max, avg, count,
Psudo column : Rownum, Rowid, – Elimination duplicate data
Connect by rownum , Connect by Level Generating random numbers, random dates,
Quote Operator syntax and usage
23. Backup
24. General discussion
What is migration?
Migration Estimating, Planning, Preparation Simple/ Complex Scenario.
Oracle Weekdays Training ( Morning, Day time & Evening)

Duration: 60 - 65 Hrs

Oracle Weekend Training (Saturday, Sunday & Holiday)

Duration: 8 Weeks

Oracle FastTrack Training

Duration: within 18 days
Oracle Online Training in Tambaram Chennai
Training in Tambaram providing best one-on-one Oracle Online training in Tambaram Chennai with Placement Assistance. Our trainers are conducting Oracle Training to students through TeamViewer, Skype, GoToMeeting Software. We also offering Online Oracle FastTrack Training with affordable course fees.
Oracle Corporate Training in Tambaram Chennai
In Training in Tambaram, offering Oracle Corporate training in MNC Companies around the Chennai. We can take the Training for 15 to 20 employees in one Batch. Our corporate training based on updated Oracle Syllabus. Our Oracle Corporate trainers are specialized in their field and 10+ years of Experience in Oracle Platform.
Oracle Placement Training in Tambaram Chennai
We are offering Placement training for our students after completing the Oracle Classes. Our trainers are helps to attend the interview confidently. We are conducting resume preparation classes, Mockup Interviews, Aptitude Test.
Our Oracle Student Reviews in Tambaram Chennai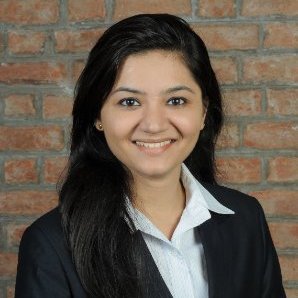 Best Oracle Training institutes in Chennai

Dear Dinesh sir! This e-mail is to say BIG THANK YOU..for all teaching you done in our Oracle training sessions. I GOT JOB as Oracle Developer after almost 2 months of struggle here in Chennai. I must Thank you for such a good and rocking lessons. to tell you frankly you made me to like/love/crazy about Oracle though i have no idea about it before joining your classes." This is my first job in IT after my studies and i am a bit tensed how things will be after joining in the company. your suggestions are more helpful for me to get on well in the company as good developer.

Best Oracle Training center in Chennai

"The course delivery certainly is much better than what I expected. I am glad that I decided to choose Greens Technology for the Oracle course. Wonderful learning experience and I like the way classes are organized and good support staff. Greens Technology provides quality learning experience within affordable price. Also thanks to my educator Dinesh , his teaching inspires and motivates to learn..